Well ok, it's past midnight here, but it's still Wednesday in
most
of the world! So I'm getting a little better.
Today I made some really simple earrings, to go along with one of
my favorite necklaces
, a turquoise and golden-brown bead delicate crimp necklace that goes with virtually everything I own: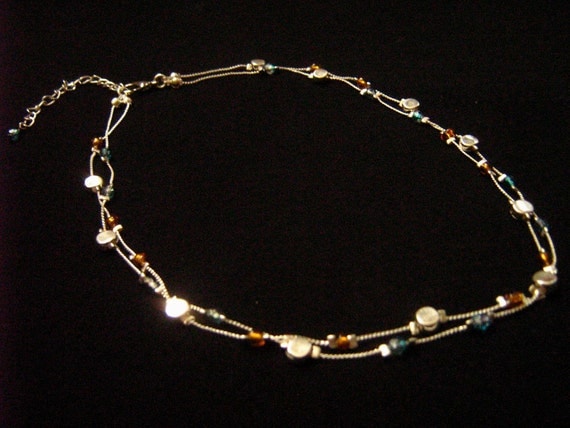 (Side note: many of the items for sale on my etsy are things I originally designed for myself, but don't worry- if you buy from my site you will get one that is specially made to order.)
I used the same set of elements, minus the round matte-silvery beads:
And here is the finished result (sorry that they're kinda at a funny angle- they really lay flat, but I was twisting my head so I could take the picture and it went weird)
Anyway, that's it for tonight, hope you liked them!